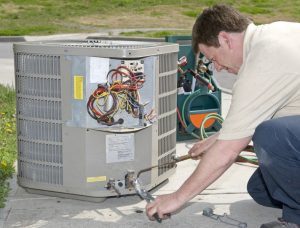 In the absence of a totally unrecoverable air conditioner breakdown, no, it's never too late to tune of your air conditioner. And it's already the official start of summer, so if you haven't done so yet, now is the time!
"But can't I just skip it just this one year? It's already summer and my AC is working fine!"
The truth is, HVAC maintenance is one of the most important, if not the most important of AC services in Lawrenceville, GA. It keeps your system clean, adjusted, and gives you the peace of mind that it's been thoroughly checked over by a pro. Maintenance tune-ups are not a luxury service—maintenance should be done on an annual basis (or twice a year, if you have a heat pump system) even if that means having it done when summer has already started.
If we still haven't convinced you of the importance of your annual tune-up, consider this: