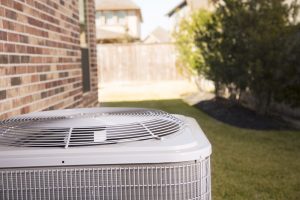 It doesn't take a weather forecaster to tell you that Georgia experiences pretty hot and unbearable summers—just ask anyone who has lived here for even a year. At the height of summer, you're going to want a great air conditioning system for much more than a luxury—it will be a necessity. This is why you should schedule Lawrenceville, GA air conditioning maintenance if you haven't done so already.
Without regular AC system tune-ups, there is no way that you can rely on your home cooling system functioning at peak performance levels. This is a mechanical system after all, and running it as much as we do for as long as you'll need it means it will accumulate some serious wear and tear over the years. Let us tune-up your air conditioner so you'll be able to enjoy the level of performance and quality you deserve.
What Are the Benefits of Professional AC Maintenance?
Tuning up your cooling system is, without question, is the best thing you can do in order to protect its functionality. Imagine that you're preparing to run a marathon. You train for months and months, but then decide to take a break for a few. Can you just jump right back into your training regimen the week before the big race? Well, no.
Apply this same concept to your air conditioner. You take a big break in its use over the winter. It sits there accumulating dirt, dust, and debris, and may even potentially have loose components. If you just try to run your air conditioner without tuning it up first, all summer long, then you'll likely find it doesn't function up to par.
"Can I Just Tune-Up My Own Cooling System?"
Well, no. This is a job for highly skilled, trained HVAC professionals. There are certainly a few small tasks you can do on your own, like changing your air filter on a routine basis and keeping the area around your outdoor unit clear.
However, there is a lot more to regular air conditioning maintenance than just these basic steps. Thorough and effective air conditioning tune-ups require the expertise that only trained professionals can provide. When we tune up your cooling system, we'll do the following, and more:
Test your thermostat.
Check the capacitors.
Check all electrical components and wiring.
Check for refrigerant leaks.
Clean the Coils.
Lubricate moving parts as necessary.
Ask Us How Maintenance Can Save You Money
Maintenance helps your air conditioner work more efficiently, first off. When parts are tightened as they should be, and the system is clean, it can perform better. It doesn't have to work as hard to do its job, and therefore saves you money on your monthly utility bills.
Additionally, during maintenance, our technicians will inform you of any small repair needs. Tackling these smaller issues now means avoiding bigger, and costlier, emergency repairs later—not to mention it can help prevent premature system breakdown, meaning you won't have to pay for a full system replacement a lot sooner than you planned.
To schedule your next HVAC tune-up, contact Wall Heating & Air Conditioning, Inc. today!