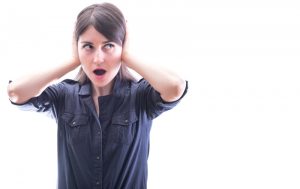 Have you ever heard someone say that it's okay for an air conditioner to operate louder on a muggy day, because it's "working harder?" Unfortunately, even if it was an HVAC technician that told you this, it's just not true. Nor does a grinding noise mean that your system is just "warming up."
Take our word for it, these silly claims are not right.
Air conditioners are built to operate as quietly as possible. In fact, the only sounds you should hear coming from a functional air conditioner is the sound of the air "wooshing" through your vents, and the hum of the compressor outside. True, these not be "quiet" sounds to you, but in relation to the noises that we're about to describe below, they're pretty minor.