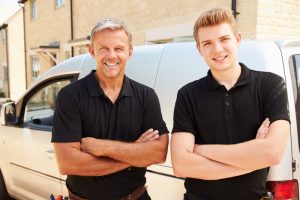 It's that time of year again—there are two seasons where HVAC professionals are the busiest. Winter, and summertime.
With summer here now, it's the most common time we'll get called for urgent repair sand services—perhaps even a "quick" replacement (spoiler alert: no air conditioner replacement should ever be rushed).
As the temperatures start soaring upward, it is inevitable that homeowners will run into cooling system problems, especially if their systems are aging or have not been maintained properly. As such, we understand the urgency when something goes awry with your cooling system. You want help and you want it fast! So, you choose the most immediately available HVAC company and give them a call.
What if we told you that was the wrong approach?