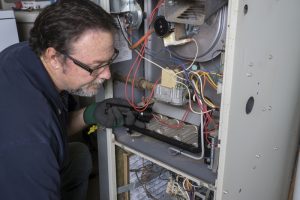 Our short response to this is going to be, "tune-ups are vital to ensuring that your gas furnace doesn't become dangerous." Keep reading to learn more.
Truth be told, maintenance tune-ups are one of the most important furnace services in Lawrenceville you can get. Now, if a gas furnace posed a health threat to your home in general, they wouldn't be installed in so many throughout the country. And they are the most popular type of heating system. You can rest assured that current standards for gas-powered furnace manufacturers place an emphasis on maintaining safe operation. They're designed with a number of safeguards in place, like a limit switch that prevents a furnace from overheating.
But no piece of equipment or appliance that is powered by natural gas can ever be 100% problem-proof. And although you shouldn't constantly worry about using your gas furnace during the winter, you should take the appropriate measures each fall to keep up your system's safety record!