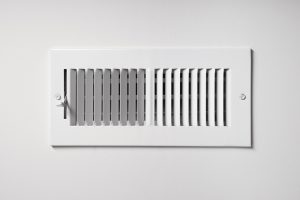 It may see bizarre to already be thinking about heaters, but the fact is that our winters can sneak up on us, and when they do hit, we're always grateful for a fully functional and efficient heating system in Lawrenceville. We still have a couple months to go before temperatures make a noticeable decrease, but it's still a good idea to start planning for heating maintenance, now.
There's one system in particular where maintenance is especially important (although we recommend annual maintenance for all heater types) and that is the furnace. It's never a bad idea to have maintenance done as early in the season as possible, even if it's still technically summer. Better to be safe than sorry, right?
But, how do you really benefit from furnace maintenance?
It Will Operate More Safely
This is the most important consideration when it comes to furnace maintenance, especially if you have a gas-powered system. The last thing you want to worry about is your furnace becoming an actual danger in the winter.
Since gas-powered furnaces tend to be the most popular type, we feel this is very worth mentioning. Furnaces of today are built with customer safety in mind, however the risk is still there. During your furnace maintenance, though, our technicians to a very thorough check throughout your system, watching for places where the system may develop safety issues, like a cracked heat exchanger or loose gas line.
You'll Prevent Repair Issues
When temperatures do finally fall, you won't want to scramble to call for repairs due to a furnace that has abruptly stopped functioning. Fortunately, our team does provide 24/7 emergency services, however we'd love to help you avoid these problems to begin with, by making sure you have a trustworthy furnace system.
Maintenance gives your furnace the best chance of operating well throughout winter, with no interruption in service. Maintenance also stops small repair needs and inconveniences that might crop up, leading to both money and time wasted. In fact, it's estimated that routine maintenance can prevent up to 85% of the repairs a furnace may need throughout its lifespan.
Extend System Lifespan
Speaking of that lifespan, do you want your furnace to last for many years before you need to replace it? Great! We understand, as an early furnace replacement is certainly a bad expense. Maintenance, however, will help the furnace achieve the longest possible efficient lifespan.
Keep Your Energy Costs Low
A furnace that doesn't have routine maintenance done on it will start wearing down faster than it otherwise would. With problems like extra friction on the motors and burners causing it to struggle to produce enough heat, your furnace will drain extra power to run. This means a spike in your heating bills. Maintenance helps a furnace retain 95% of its energy efficiency throughout most of its lifespan!
Let Wall Heating & Air Conditioning, Inc. be your trusted resourced for expert heating services and more. Contact us today, and ask us about our Club Maintenance Plan, and how you can receive priority service, labor discounts, and more!