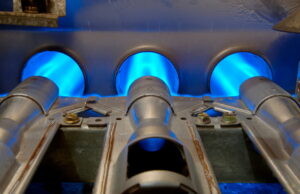 Isn't it great to know that whenever you need warmth and comfort in your home during the winter, all you need to do is adjust the thermostat and your furnace just switches on and starts sending heated air through the ductwork into the various rooms of your home?
Except, what about when this doesn't happen as it should? Nobody can guarantee that a furnace will work without malfunctions throughout its entire service life—after all there is natural wear and tear to consider. Of course, routine professional maintenance will definitely reduce the risk of sudden repair needs. In fact, maintenance can help prevent up to 85% of the repairs your furnace may ever need!
But maintenance or not, a furnace can surprise you every now and then—and burners that won't turn on is certainly an unpleasant surprise. So what's going on when this occurs? Read on to find out!