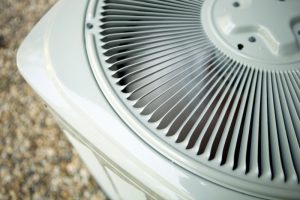 One of the most common misconceptions homeowners have about air conditioning maintenance is that refilling refrigerant is a normal part of this service. On the contrary, if your system is losing refrigerant, it's indicative that you need air conditioning repair. Please don't ever let an amateur HVAC technician tell you that refilling—or, recharging rather—is a normal part of Lawrenceville, GA air conditioning care. The source of the leak must be found, and repaired. Then the refrigerant can be recharged.
But we're not done there. There's been a development in the last few years that is important for all homeowners to be aware of. And that's if you are using an older AC system with R-22 refrigerant in it, it's about to be fully phased out. This is because of the harmful impact it has on the environment. The good news is, if it's time for you to replace your air conditioner anyway, you don't need to look any further than our team for professional installation, and you don't need to worry about the new system having this outdated fluid in it.
R22 Facts
R22 is already no longer manufactured in North America. But, it can still be in your aging air conditioner. For now, you can still obtain recycled R22 for your existing air conditioner if it's still using it. However, the cost of R22 is rising dramatically due to the decreasing supply available. By 2020, R22 refrigerant will no longer be available at all.
If your air conditioner is still using R22 and you find yourself with a refrigerant leak, then you'll spend a lot more than your neighbors with upgraded systems to have it repaired and have that refrigerant recharged. Also, as we stated above, after 2020 you won't even have the option of recharging the refrigerant in your older system. If you're unsure of whether or not your system is still utilizing R22, you can ask our professionals.
Reap the Benefits of a System Upgrade
In addition to getting ahead of the R22 phaseout, there are a number of advantages to upgrading your AC system. You'll help the environment out with the newer refrigerant (R410-A), first of all. Another benefit is that AC systems nowadays are designed with much higher SEER (Seasonal Energy Efficiency Ratio) ratings than those of the past, which means your new system will be far more efficient, saving you money and helping the unit last longer.
You don't have to stick with a central air conditioner, either, if that's what you're currently using. You may want to consider a heat pump system, which is used for both heating and cooling. You can take this a step further and invest in a ductless system to rid your home of indoor air quality issues that can crop up with ductwork.
If you do want to stick with a centralized air conditioner, that's of course completely fine too. Today's models are built with efficiency in mind. Be sure to contact our pros so we can accurately size your unit for your specific home and needs. We look forward to assisting you with your air conditioning upgrade!
For exceptional HVAC services and for more information regarding the R-22 phase-out, contact Wall Heating & Air Conditioning, Inc. today!