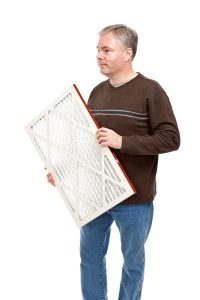 One of the most important things you can do for your HVAC system on your own, is change out the air filter on a regular basis. Simply put, the reason for this is because a clogged air filter will cause a number of problems for your air conditioner (or heater). These problems can include:
A severe drop in energy efficiency since the blower motor will strain against the obstructions in the filter.
Potential damage to the interior of the HVAC system due to dust and dirt infiltration.
A general decline in comfort throughout your home from insufficient airflow.
"But," you may ask, "How often do I change the filter?" Read on, friend!