Wall Heating and Air is a Best of Gwinnett® Winner!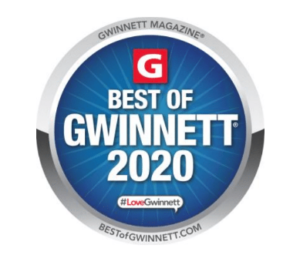 The results are in! Wall Heating and Air Conditioning has been announced as a 2020 Best of Gwinnett® winner in Gwinnett Magazine's annual readers' poll.
Gwinnett Magazine readers and editors weighed in on "the best of" in hundreds of individual categories throughout Gwinnett, honoring thousands of businesses and organizations in more than 25 board business and community sectors. "It's everything you love about Gwinnett," says Publisher David Greer.
Residents are invited to nominate on the Best of Gwinnett website, and voting stays open throughout the year, with tens of thousands of votes coming through. Then each March, the annual Best of Gwinnett issues is published.
Through a combination of readers' votes and editors' input, plus vetting through several ranking sites, BBB complaint reports, and voting pattern analysis reports, Best of Gwinnett winners and nominees are chosen.
Gwinnett Magazine recognizes three levels of winners: The Best, Among the Best, and Ones to Watch. Within each category, there are multiple honorees named in each tier, depending on the size of the market sector.
To view the full list of Best of Gwinnett winners, visit BestofGwinnett.com. 
Wall Heating and Air Conditioning is proud to offer quality HVAC services throughout Lawrenceville, GA and beyond. Contact us today!