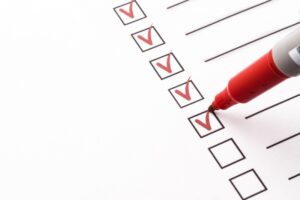 If you've ever read our blog, you might have seen us mention the importance of scheduling HVAC maintenance—we recommend this service in the spring for your air conditioner, and in the fall for your heating system, because these are right before you will need those systems the most.
However, more important than timing here is consistency. A traditional central air conditioner or central furnace should have professional maintenance done once a year, while a year-round heat pump system should be serviced every 6 months since it does double the work.
Since we're almost done with the heating season and heading into the cooling season soon, we thought we'd talk about the benefits of a quality AC maintenance plan or agreement. Read on to learn more!
A More Reliable Air Conditioner
This is the #1 benefit of routine air conditioning maintenance that comes with being part of a maintenance program. The last thing you need this spring or summer is an air conditioner that is at risk of failing on days you need it the most.
During professional maintenance, our professionals will thoroughly inspect, clean, and adjust the components that need it, all of which will reduce repair needs and make it a lot less likely that you'll have surprise breakdowns.
Longer System Life
When an air conditioner is maintained as it should be, it should have a useful service life of about 10-15 years. This means that it will be able to work as efficiently and effectively as possible, for as long as possible. Without maintenance, however, that lifespan could be cut in half.
Year-Round Energy Savings
Over the years, your air conditioning system is going to accumulate natural wear and tear, and eventually, this adds up to a decline in cooling efficiency. On average, every year your air conditioner goes without professional maintenance, it loses about 5% of its efficiency.
On the contrary, an air conditioner that is routinely maintained will retain about 95% of its original efficiency rating (SEER—Seasonal Energy Efficiency Ratio)!
Never Worry About Forgetting to Schedule Maintenance
When you invest in an air conditioning maintenance plan, you don't need to worry about writing down and trying to remember when to schedule your maintenance appointment–we'll contact you to schedule it!
Our Worry-Free Advantage Program
HVAC contractors throughout the country live and breathe by their service agreements. But, there are maintenance plans… and then there is our Worry-Free Advantage Program. Everything is built into this program! Not only do you receive routine maintenance tune-ups for both your air conditioner and heater, but for a monthly cost, you'll also receive no trip charges, no-cost 24/7 emergency service, no upfront costs or down payments, no repair charges, and so much more.
The upkeep of an HVAC system can be costly, but it doesn't have to put you in debt. We provide this program to our valued community so that you're off the hook for things like diagnostic fees, parts and labor costs, and much more. Contact our team to learn more and to sign up!
When you're ready to schedule reliable and thorough AC maintenance in Lawrenceville, GA, contact Wall Heating & Air Conditioning, Inc.