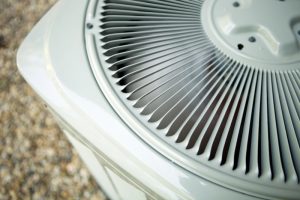 You likely already understand that there isn't much point in getting an air conditioner that's too small,—that is, underpowered—for your home. But did you know that, yes, an air conditioner could actually be too big—or overpowered?
With summer right around the corner, you want to ensure that your air conditioner is fully equipped to handle the heat. For some people, that means scheduling another maintenance appointment for this year. But for other folks, it means investing in a complete air conditioner replacement.
Of course, you may be tempted to buy the biggest, most powerful cooling system you can afford for your needs. But we're here to tell you that this isn't necessarily a good idea. When it comes to your air conditioning system, size really does matter, and we're going to explain why below! Read on to learn more, and when the time comes for you to purchase your new air conditioner, reach out to our team of professionals.
Why a System Shouldn't be Overpowered
You may think an overpowered, or oversized, air conditioner unit is better to keep your household cool. Sure, it might cool off the home faster, but it'll be doing so pretty inefficiently. This is because optimal air conditioner efficiency occurs through continued operation and longer cycles.
When your air conditioner is too big for your home, the desired temperature on your thermostat will be reach before your system can even complete a full cooling cycle, and will shut down far sooner than it should, allowing your home to heat back up as quickly as it cooled down. This process is called short-cycling, and is very damaging to your air conditioner.
Not only is this an extremely inefficient process, it also puts great strain on your system, leading to an increased need for air conditioner repair. The only way to fix the problem of an overpowered air conditioner is with replacement, which can understandably be an expense you'd like to avoid. This is why it's so important that you have a trained professional match your home with the exact right AC installation the first time.
When a System Is Too Small
Let's go back to the underpowered system for a moment. As you can probably guess, an underpowered air conditioner simply will not be able to meet the cooling demands asked of it. This will cause the system to run way too long, trying to reach the desired temperature on your thermostat. When an air conditioner has to work too hard, it can break down sooner, experience more repair problems, and cause a spike in your energy costs.
Plus, an underpowered air conditioner simply won't be able to keep your home as comfortable as you'd like, and this can understandably be extremely problematic on a hot summer day! It's vital that you ensure you have a properly sized air conditioner installed right from the get go. When you work with our team, there's no need to worry!
For expert air conditioning service in Snellville, GA, contact Wall Heating & Air Conditioning, Inc.