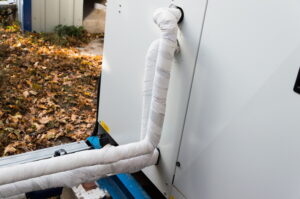 Do you know how air conditioning refrigerant works? You probably know that it helps the cooling process, but what you might not know is that it is 100% responsible for the cooling process. The air that comes through your room vents and brings the temperature down cannot happen without refrigerant.
Unfortunately, though, there's a pretty common misconception about refrigerant that leads homeowners to use their air conditioners pretty inefficiently, leading to potential emergency repair needs and maybe even premature replacement. What is that misconception? Long story short, people believe that refrigerant is a fuel, and that it depletes like gasoline does from a car.
Read on as we uncover why this is a dangerous assumption, and what you should know about refrigerant leaks.