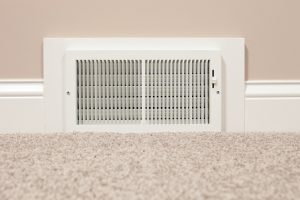 The short answer to this is "yes." But don't worry, we'll elaborate below.
There are many factors that contribute to good indoor air quality. Yes, the temperature of your home is one aspect, but when we talk about indoor air quality, we're talking about the presence (or absence) of contaminants, allergens, and pollutants, as well as how stale your air may be, and the relative humidity levels in your home. Today we're going to talk about that last point.
Humidity is the excess moisture that tags along with high summer temperatures. This moisture makes us uncomfortable, for starters. The only way to lower that humidity is to lower the temperature. So, you turn on your AC system and set it to the lowest possible temperature, making it work harder and harder as summer progresses.
Is this really the right way to handle it though? If you worked to improve your indoor air quality by getting a system that handled humidity the right way, could you help your air conditioner out? Yes! Keep reading to learn more.