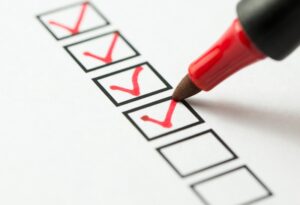 If there is anything that Snellville residents have in common, it's their need for fully efficient air conditioning. So to talk about heating services may seem a little out of place for us. Still though, there's no denying that when it does dip into chillier temperatures, we need efficient heaters too. Sure, you can buy a high-efficiency furnace or heat pump, but you're still at the mercy of everyday efficiency drains. What are those? Well, things like a lack of insulation, drafty windows and doors, and lack of proper maintenance.
If there's anything else Snellville residents have in common, it's their desire to save money. Read on as we explore what can impact heating efficiency how you can do just that.
Have Your Heater Maintained!
If you haven't done so already, now is the perfect time to schedule a heating maintenance appointment. Maintenance tune-ups allow our staff to thoroughly inspect, clean, and adjust the components that need it within your system. All of this not only helps your heater work more efficiently each year (seriously, maintenance can help your heater maintain 95% of its original efficiency rating) but also helps it work more reliably and safely, as well. Maintenance reduces repair needs, and ensures that the components that need adjustment or repair get it.
Lower the Temperature on Your Thermostat
A great way to boost heating efficiency and cut back on your energy costs is to set your thermostat at a more reasonable level. While homeowners in the summertime seem to want to set their temperature down to 71°F to cool off (which is also inefficient, btw), when winters get too chilly they're tempted to set their thermostats at 72°F or higher! According to the Department of Energy, a reasonable and preferable setting for ideal efficiency is 68°F. Even adjusting your thermostat by a few degrees can have a huge positive effect on your heating efficiency.
Utilize Other Heat Sources in Your Home
No, we don't want you to use your oven as your primary heat source in your living space. Especially not if it's a gas powered heater and/or you have small children or pets! This is a disaster waiting to happen. But your HVAC systems do take up half of all the energy use in your home, so if you have other appliances to use that could add heat to your home, use them! Use your dishwasher to add warmth and humidity, your oven to cook a hearty meal, and even heat producing lights in the rooms you're in to feel warmer and to allow you to turn the thermostat down a bit.
Change the Air Filter
There's a fairly common misconception that the air filter that comes with your HVAC systems is in place to protect your indoor air quality. But it's actually there to protect the HVAC systems themselves from dust, dirt, and other debris that can get inside and harm the components. This air filter can get too clogged up and restrict airflow, which in return will disallow your heater from working as efficiently as it otherwise could. To maintain that efficiency, change your air filter every 1-3 months!
For professional Snellville, GA HVAC services, look no further than Wall Heating & Air Conditioning. Contact us today!