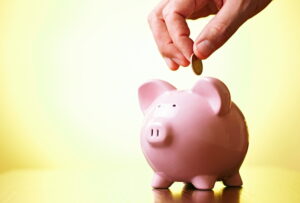 We often emphasize just how important heating maintenance is. We talk about how often it needs to be done. We sometimes mention that we have a maintenance plan that can help you stay on track with your maintenance and even offers discounts and priority service. But if you're concerned about paying for a maintenance appointment, it might be more helpful to you if we explained how much money you can save by making sure your heating system is properly maintained.
Here are the top four ways that you'll have more money in your pocket when you get annual heating maintenance from qualified professionals.
1: Restoring Efficiency
Your heating system loses about 5% of its efficiency over the course of a year. This mostly happens because of small things like a buildup of dust or gradual loss of lubrication. Dust can make your system strain to pull air through, and more energy is used to move unlubricated parts because of friction. 
Your technician will meticulously clean and lubricate all the parts of your heating system during maintenance, as well as check many other things that can contribute to loss of efficiency. Annual maintenance can bring your energy use right back down. However, lack of maintenance really adds up. If you haven't had your heating system maintained in 5 years, 25% of your heating bill could be wasted.
2: Decreasing Repair Needs
Having that dust cleaned away and those moving parts lubricated will reduce wear and tear on your heating system. Your technician will also inspect all the components. If a fan blade is off-kilter, or a belt has started to slip, it will be tightened back into position rather than continuing to slip until something actually gets broken. These things mean your heater is dramatically less likely to require repairs in the coming year. And if you do require heating repair in Alpharetta, GA, a well-maintained heating system generally requires smaller repairs than a neglected system.
3: Extending Your Heater's Lifespan
A gas-burning furnace can keep a home cozy for 15 years or so. Electric models may keep running well for 20 years or even more. But with no maintenance, those estimates can be cut in half. All that wear and tear puts a lot of strain on the system, and without proper care, it just gets worse. Having to replace your heating system in seven to ten years rather than fifteen to twenty would be a huge price to pay when a brief annual visit from a technician could help keep your home warm for many more years. 
4: Keeping Your Heater Under Warranty
Warranty agreements make it possible for a homeowner to avoid some major costs with large appliances like heaters. At the very least, a heating system's limited warranty would make it so you wouldn't have to pay to replace a part that was faulty to begin with, and many warranties can cover much more than that. However, warranty agreements generally require that a heating system have annual professional maintenance, or the warranty will be considered void. Making sure your heater is maintained also means protecting yourself from unnecessary costs that the manufacturer would otherwise cover.
If you're interested in learning more about our club maintenance plan or have any other questions about keeping your heating system in top condition, we'd love to hear from you.
Reach out to Wall Heating & Air Conditioning, Inc. for all your heating needs.