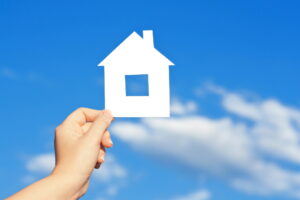 The short answer to this question? It's complicated. We know that's not what you want to hear but it's the truth. And as a local team of HVAC experts that's dedicated to serving our community, we believe you deserve the truth, not an easy answer that will sell more systems. The bottom line is that a furnace is a great option for many homes, but it's not a one-size-fits-all solution.
There are different types of furnaces. Some homes might do better with a gas furnace since they have access to a natural gas line. Other homes might fair better with an electric furnace, or even a heat pump system. We're going to use this blog post to break down the different types of heating systems when it comes to your home comfort requirements and budget.
Let's try to figure out which system is right for your home.
Investing in a Furnace
Furnaces are the most common heating system in the country. It's a simple design—a system that either burns fuel or uses electric coils to produce heat efficiently throughout your home. The simplicity in the design and their effectiveness makes them not only a popular choice, but an affordable one as well!
Not every home budget can afford a heat pump. Furnaces are more affordable and they work just fine for our winters. All you need to do is decide between which type of furnace to have installed.
Gas Furnaces
Gas furnaces are highly efficient and powerful. Natural gas is clean-burning, which means they emit relatively low carbon emissions compared to older oil heating systems. Not to mention the fact that gas furnaces are extremely effective and efficient. They can easily heat an entire home while running at high AFUE (annual fuel utilization efficiency) ratios.
Electric Furnaces
Electric furnaces are still an effective heating method for a lot of homes in our area. Some homes find their appeal being off the grid and they don't have direct access to a natural gas line. For these types of homes and for homeowners on a tight budget, an electric furnace can be a perfect choice.
Electric furnaces use coils that heat up and produce heat through electrical resistance. Depending on how cheap electricity is in your area, these can actually be extremely efficient methods for heating a home. Don't forget that electric furnaces can sometimes run even cheaper than gas furnaces in terms of installation and repair costs.
Go With a Heat Pump Instead!
If you've got the money, and you need a cooling system as well as a heating system, then we recommend going with a heat pump. These units use refrigerant to move heat from one location to another. This type of heater can be more energy-efficient than a furnace because it is moving heat from the outdoors to the inside, instead of creating new heat. They can also run in reverse to provide you with air conditioning throughout the summer!
Wall Heating & Air Conditioning, Inc. is your trusted resource for exceptional Snellville, GA HVAC services. Contact us today!