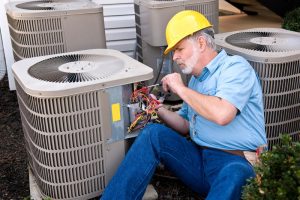 If there is anything you need in order to keep a safe and comfortable home over the summer, at the top of the list is certainly a fully functional and efficiently operating air conditioner. You rely on yours to work day after day, summer after summer, and in our area that matters. Your air conditioner protects you from the heat, reduces humidity, and performs reliably and effectively with no unexpected surprises, right?
At least, that's the case if your cooling system was installed and serviced by a professionally trained and highly experienced HVAC contractor in Lawrenceville.
If you truly want to enjoy your air conditioner as best you can in the years to come, then we encourage to you partner with knowledgeable and reliable HVAC professionals. And this is a partnership you don't want to rush into, either. You should really take your time and find a contractor and company who will do the best work for you and your home. But what type of factors should you be looking for?