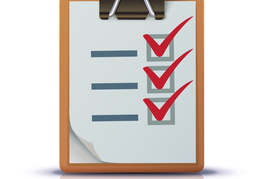 Here in the Lawrenceville area, we tend to give a lot of attention to our air conditioning systems versus our heaters as far as HVAC issues go. This is understandable—after all, we need our air conditioners to help up combat the high heat and humidity we deal with for so long each year. But this doesn't mean that the heater in your home is any less important than your cooling system.
When temperatures drop—and they're already doing so—you'll be just as thankful for your heater as you are for your air conditioner in the summertime.
That said, there is one very important thing that your heater and air conditioner have in common, other than the fact that they both keep you comfortable throughout the year. They both require annual maintenance! Maintenance is key to boosting system performance and increasing efficiency. Read on to learn more.
Save Money with Heating Maintenance
"Wait," you may be thinking, "don't I have to pay to enroll in a maintenance plan? How will that help me save money?"
The answer is simple, actually. Paying to enroll in an HVAC maintenance agreement is a minor investment that will give you long term savings. How does this work? Well, by:
Reducing Repair Needs: It's likely that at some point you've taken your vehicle in for an oil change, alignment, or some other maintenance service. If you didn't, you couldn't rely on your care being a reliable mode of transportation, right? This same concept applies to your HVAC systems. When you run your heater, it accumulates natural wear and tear. Routine maintenance addresses this before it can turn into costly repair needs or even a sudden, unexpected breakdown.
Increasing Energy Efficiency: All HVAC systems are rated for their particular level of energy efficiency. While routine maintenance won't make your system somehow more efficient than its peak capabilities, it can keep that system working as close to peak efficiency as possible. The wear and tear that can lead to repair needs will probably impact your efficiency first. There's no reason for you to pay more than necessary for the comfort you deserve inside your home. Keep costs as minimal as possible this year by investing in maintenance!
Receiving Member Benefits: This is part of where the long term savings come in. See, during maintenance, our professionals thoroughly inspect, adjust, and clean your heater. This all helps it perform as effectively as possible, but also alerts us to repair needs before they grow larger, so you can get them on your schedule right away. Becoming a member of our Club Maintenance Plan means you get the peace of mind of us reminding you of system maintenance each year, as well as:

Priority service within 24 hours
Discounts on repairs
Discounted diagnostic fee
Discounts on equipment replacement
Free standard filter replacements
Please don't hesitate to reach out to our team to schedule your next heating maintenance appointment! We look forward to serving you.
To schedule your next heating maintenance appointment, contact Wall Heating & Air Conditioning, Inc.